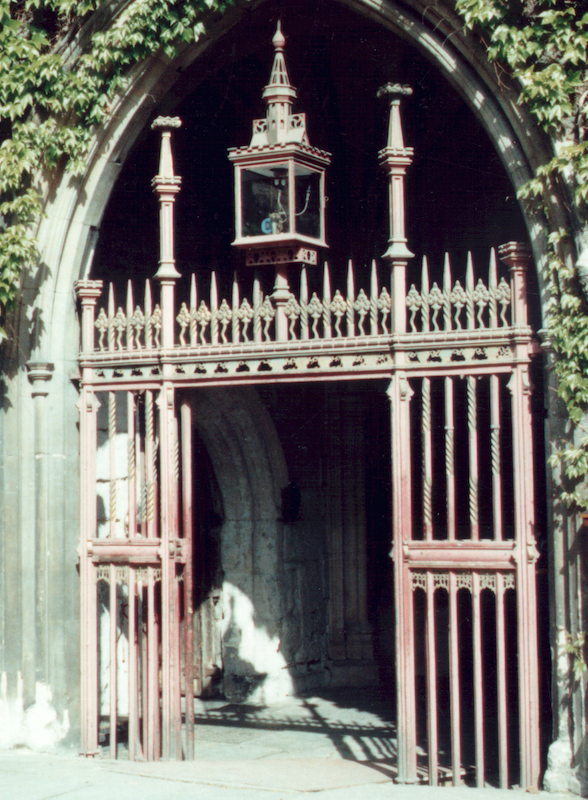 The Micklethwaite Entrance leads into the Abbey Cloisters and as part of an extensive 20 year long restoration project at the Abbey, the gates were fully dismantled and restored in our York workshops and altered to accommodate the new disabled ramp.  The new paintwork is believed to be a faithful representation of its original colour scheme.  The original gas mantle and gas feed piping were removed and an electric light fitted in its place.  Kate Middleton with her mother and sister, were photographed entering the Abbey through this entrance when they were making preparations for her marriage to Prince William in 2011.
———————————————————————————-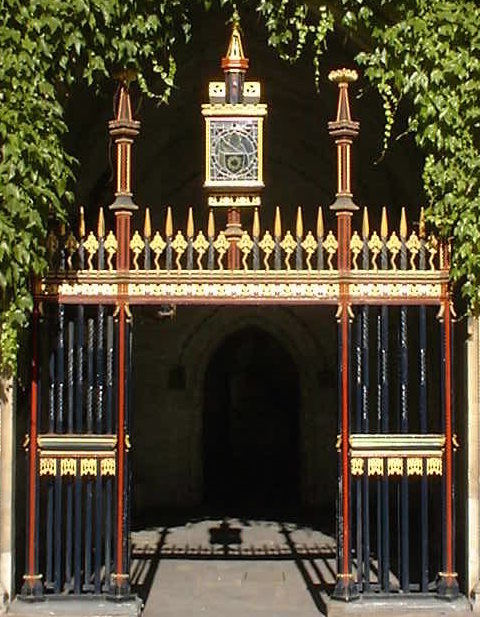 The work formed part of a total contract worth over £200,000 extending over a period of five years.  The total cost of the renovation programme was reported to be over 20 million pounds and its completion was celebrated with a garden party held in the Abbey Gardens attended by the Queen and Prince Philip (and us!).